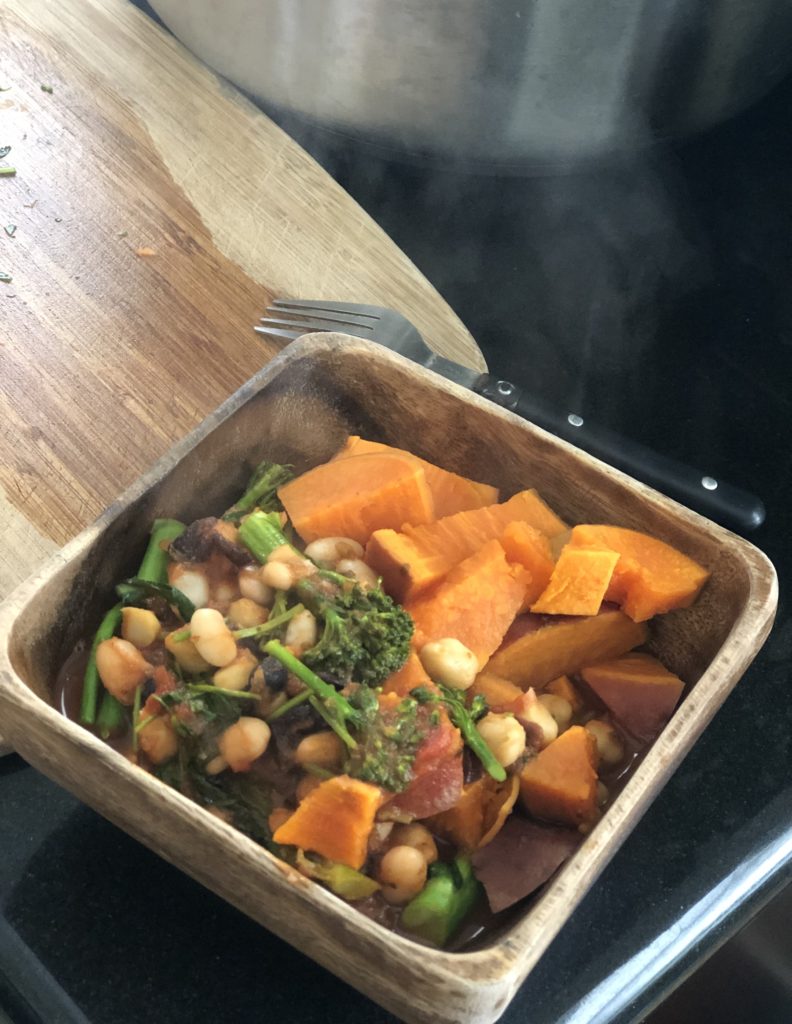 I made a mix of Great Northern Beans, garbanzo beans and black beans and warmed it on the stove with a pasta sauce and an entire bunch of chopped broccolini. I added a tablespoon of coconut aminos. Then, I topped it with fresh cilantro and mixed it with sweet potatoes. When I say this was delish, I mean this was DELISH! And it was super simple to put together. Took me less than an hour.
This meal was inspired by this recipe.
Question of the Day

How do I cut food spending to pay off debt if time is tough to meal plan in the week? How to meal plan for the week?
I love these questions. I know saving and investing and wealth building are top of mind as it probably should be. I also save and invest. I also have to eat and being sick is super expensive so making the right food choices is also a priority.
Here is a breakdown of how I meal plan for the week:
I check what I have and see what meals I can build off that
Find a recipe that looks good that I can hack to make quickly. See above.
Gather my ingredients (only what I need for my dish) and prepare all of it on a Sunday and package into containers for the week.
I also get a produce box delivered from Imperfect Produce full of fruits for breakfast and snacks throughout the week.
This is basically how I control expenses and eat clean.
Book Recommendation: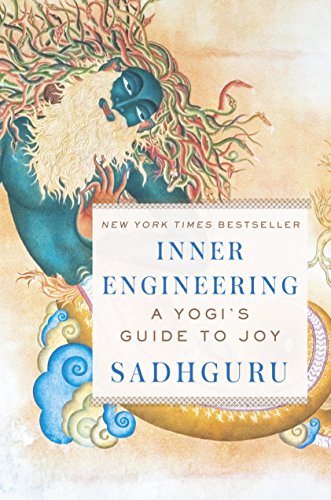 I also like to be mindful of how much I'm eating. Sadhguru says if you're over 30 you should not eat more than two meals a day. This, he explains, is to support spiritual enlightenment and increased energy because it allows the body time to clear out. This is scientifically supported by all the studies on intermittent fasting. There are benefits beyond the spiritual as I go into on this video and this video. Financially, though, it also helps – good for the body and the wallet. With all the clean foods I eat, I get enough nutrition and enough fiber so a 16:8 fasting protocol and 2 meals a day is sufficient for me.
Being diligent about preparing meals at home using whole produce will dramatically increase your potential savings, which can be used to pay off debt.
If time is tight, making meals that don't take more than an hour to prepare should fit right in. It would call for quick meals like the one above and eating whole fruits and smoothies. Make things simple. It's ok. Later in the week if you need to meal prep again, you may need to fit it in the morning or evening or where ever you can make the time. Maybe you do some raw food feasting or water fasting for convenience and time savings, which can also be an opportunity for financial savings.
The only difficulty with this comes if you're constantly craving food. How can you limit food consumption when it is always top of mind? If this is you, your busyness most likely involves being in front of the computer and sitting working on projects. Taking breaks and drinking lots of water and tea will help. The water will encourage bathroom visits which will force you to get up and walk at regular intervals. This is the best way to encourage balance and well-being while still working towards goals.