I had the pleasure of working with Tracye McQuirter, the founder of the revolutionary 10 Million Black Vegan Women Movement. As the project manager for the 21-Day Vegan Fresh Start live and On-Demand programs, I also managed the 10 Million Black Vegan Women community. Tracye shared her positive experience of collaborating with me during this time….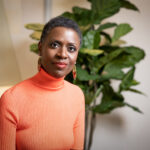 I just wanted to say a huge thank you to Sam for her exceptional work over the past 2 years! Her attention to detail and thoughtfulness in providing recommendations were outstanding. I'm truly grateful for all of her help and insightful advice. I look forward to staying in touch with Sam and collaborating on other creative projects soon. Thank you again for everything!

~ Tracye McQuirter, founder of 10 Million Black Vegan Women
---
I was hesitant to sign up for coaching due to the price and duration of the program. But, I'm so glad I did because I lost weight and anxiety and depression have decreased since I've changed my diet. Sam provided me with an abundance of knowledge and helped me change my lifestyle. I really appreciate her patience. With her help I lost 10 pounds within my 4 week journey. I feel so good!!! I would recommend Samantha to anyone I know that's battling with making serious lifestyle changes!

~Ivy M
---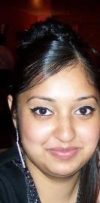 I loved all the motivation and support I received from Sam. She is amazing and I relate to Sam in many ways it's unbelievable. I'm so happy I decided to try this program. I look and feel healthier and I lost a few pounds. Sam made me feel so comfortable and I wasn't afraid to be honest with her. I'm happier, I feel like my self esteem is better, and I feel like I can actually change my lifestyle.

~ Sandhya YS
---
An Insightful and Compassionate Coach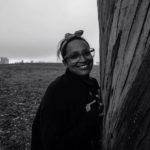 Samantha is very compassionate and will cater to the needs of her clients. I have been inspired to eat healthier and to look around for things that feed the soul. I learned that being nourished isn't just about the food you put in your mouth. She reminded me of the interconnections within mind, body and spirit.

Before working with Sam, I was experiencing poor blood circulation and I felt way too heavy for comfort. I really liked changing my palette entirely during the Program. I liked the way Samantha touched on key points that made the transition easier. I have now (after working with her one-on-one for 30 days) lost 8 lbs. I am sure to engage in my yoga practice more consistently and deliberately. I am still following a vegan diet and making fruit and veggie smoothies. My blood circulation has improved considerably. My extremities are awake. I feel vibrant! I feel my next step is to continue implementing mind body spirit unity, be more compassionate with myself and address the needs of the soul.

~ Maga R
---
Motivated to stay focused on a healthier me.
My experience was one of realization and reassurance in knowing that I possess all the knowledge I need to make the changes that is necessary. Simple change will ensure me being a healthier me as I continue my journey in life.

~ Grace D.
---
Sam helped me work towards my goals to lose weight and lower my blood sugar and blood pressure. Within 3 weeks of starting the Program, my blood sugar levels dropped into the normal range. I'm changing my diet and I feel good about it. I really liked the consistency of the 30 Day Jump Start Program. I "have to" talk to a health coach at work monthly. The weekly process seems to be much more effective. Samantha is very attentive and on track with my needs. She is upbeat and positive in her communication and she doesn't let me bullshit. I would recommend Samantha to someone who needs to have a similar experience and who is willing to try to make big changes in their life.

~ Martin B.
---
Before I signed up for the 30 Day Raw Energy Jump Start Program, I wasn't sure if I was ready to commit to change with as much as I have going on. I also thought I was going to be pushed too hard too soon, but Sam was understanding and supportive. She encouraged me to go for my goals and gave me excellent strategies, tips, insight and resources to move me forward. I achieved my 30 day goals and became more conscious about my food choices. Sam's program is engaging, including calls, FB group, emails, etc. She is very cool, understanding, and approachable. It was like talking to a good friend. Her caring comes through in what she does. I would recommend Samantha to anyone looking to get the support and resources to take their health to the next level …even if it's not a raw vegan diet right away 🙂

~ Nelson C.
---
I would recommend Samantha to anybody overweight or struggling with health issues and anyone looking to improve their life. She helped me gain clarity on how to make small changes to be healthier and helped me work through my bad habits and adapting meals without neglecting my culture. Samantha is caring, understanding and kind and I look forward to working with her again in the future.

~ Laura P.
---
Samantha was very thorough with her questions and I felt encouraged and confident after our sessions. She helped me believe in myself to approach my goals & life with less weight and more ease. She is personable and puts herself on the same level, making it easy to trust her. I was empowered with the discovery that I knew more than I realized about how to live a fruitful life with gratitude. Sam is kind, humble, and educated and I would recommend her to family, friends and anyone in need of guidance and leadership. Working with her, I've gained self love and accountability.

~ Elizabeth C.
---
Samantha is the consummate professional. She was generous with her time and resources and was a fantastic support system for me during a challenging period in my life.

I reached out to her to help me lose weight. I wanted to learn about healthier eating habits and how to integrate whole foods into my daily meals. Samantha provided one on one coaching sessions followed up by text messages and emails to hold me accountable and to provide support and encouragement.

She helped me lose weight and keep it off. I have a schedule and a routine I follow and if I have a busy schedule, I'm able to block off time to meditate and slow down and I'm staying on track with my goals of writing more consistently as well as going to the gym 5-6 days a week.

This experience of one-on-one coaching with Samantha has made me more mindful of what I eat and I'm vigilant about removing the toxic elements out of my life; food and otherwise.

Samantha is smart, tenacious, driven, supportive, loving, intelligent and well-informed. She followed up on everything that we discussed in our initial phone consultation. She pushed me-without being overbearing and I looked forward to our weekly phone sessions.

I would highly recommend Samantha to anyone who is struggling with a health concern or anyone who wants to implement more focus in her life. She's an extraordinary advocate for African-American women and our health and well-being.

~ Lisa J.
---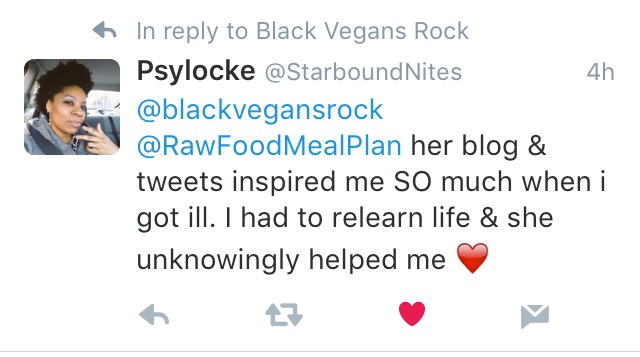 ---
I signed up for the helpful meal plans at RawFoodMealPlanner.com because I needed help getting back on track to becoming vegan, but didn't have enough time to devote to scouring the internet and books for recipes and best practices. The satisfying meal plans at RawFoodMealPlanner.com not only saved me time, but I noticed that I have gained so much clarity, energy, and feel more in control due to all the preparation. I didn't know what I was missing until I got back on track. Because of this, I signed up to receive the meal plans for an entire year! This decision has practically eliminated all the excuses I have told myself in the past to make me feel better about not staying committed to my path to optimal health– especially because the healthy meal plans include exercise routines that fit perfectly in a busy schedule! I'm also happy to know that there are holistic health coaching sessions and programs available if I ever need personal and guided attention on my path from an experienced and passionate vegan. Overall, I gotta admit…this has definitely made it into my top investments in my health thus far.

~ Kiara Jones
---
For years I have silently suffered from irritable bowel symptoms and acid reflux disease. I did not know what caused the issues of my gut because I was not informed about gut health and neither was anyone around me. My family and I were simply used to having stomach issues. It wasn't until I was in college where I learned that I was lactose-intolerant. After a significant flare up that caused me to miss a few days of class, I realized that something was wrong. Flash forward a few years when nausea, diarrhea, food sensitivities, bloating, headaches and irritability followed me into my early adulthood.

Fortunately for me (and my gut), I found Sam via an Instagram post where she mentioned her past experiences with acid reflux and how she managed her symptoms through diet changes. After several coaching sessions with Sam, I learned that there were a variety of ways I could change my life in order to relieve myself from such horrible symptoms. Not only did we focus on diet but also emotional and physical components. I realized that I was not paying attention to the reasons my body hurt because it was partially a manifestation of my internal pain.

Now I am more mindful and aware of my eating habits. I pay attention to my thoughts, behaviors and listen to my body's response to the foods I eat. I also pay heed to Sam's advice and appreciate the literature that she recommended me during our sessions together. I advise anyone interested in having a coach who is dedicated, consistent and engaging then Sam is your gal!

~ Quindara
---