Sometimes, the body just works better than any drug. Sometimes, if you leave the body alone to heal, it will heal without interference on our part.
Like in the case of rheumatic arthritis, drugs don't change the course of the disease but research shows that within days of fasting, joints cool down. The fasting period allows time away from trigger foods and can help pinpoint which foods are the problem so they can be avoided. The disease often disappears and does not return when fasting is utilized.
Fasting has shown to normalize blood pressure and allow the body to heal from the following:
psoriasis
lupus
asthma
inflammatory bowel disease
fibroids
rosacea
benign tumors
polyps
I must caution you – if you have a disease or on medication, please contact your doctor to perform a medically supervised fast. It is best to be safe than sorry in that situation.
Dr Fuhrman stated in his book: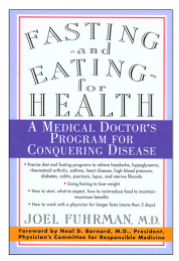 "The majority of people who undergo a supervised fast not only improve or recover (often from what are considered incurable diseases) but also experience physical, psychological, and mental rejuvenation."
Dr Fung's book also mentioned PCOS (Polycystic ovary syndrome) symptoms and diabetic foot ulcers disappearing with fasting.
It's actually quite instinctual to fast. Animals in the wild, when they get sick, they go off to rest by themselves and do not eat. Is it possible that we humans would do the same if we were not inundated with food marketing messages on a daily basis? What are your thoughts? Tell me in the comments below.
// EPISODE RESOURCES:
🥒 5 Juice Recipes To Alleviate Stress & Boost Energy
🍐 Free Consultation
🥒 My book, You Can Afford to Be Healthy
🍐 Become a Certified Health Coach