I had IBS in high school and it was so embarrassing. No one told me it was IBS and I got no advice beyond "you're lactose intolerant". I was eating pizza so I obviously did not get the point of the lactose intolerant thing. Fast forward to a few months ago, I was having really painful bloating and decided to scrutinize my diet even further and try the low FODMAP approach to see which staple foods I was having that could be causing the discomfort. It's true that your body does not stay the same forever. You have to switch up things because it does not respond the same every year to the same foods. I am now 31 and have been vegan for the past 10 years and high raw for the majority of that time.
FODMAP is an acronym for some lengthy hard to pronounce classifications of carbohydrates. I won't even explain it all here because honestly it doesn't matter. Get the list of the foods to eat and not eat if you want to try the program to alleviate gas and bloating. I really loved this book below because it was super clear and easy to read: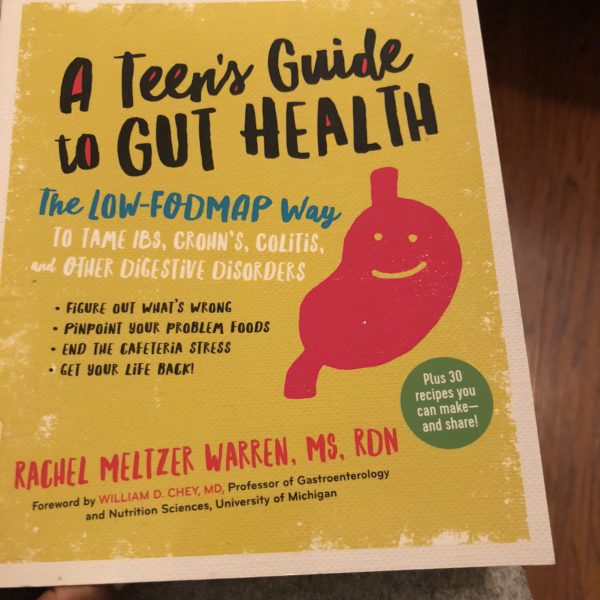 In the book, you'll learn helpful tips, like wait 3 to 5 hours between meals to allow the gut to clear out. You may typically feel this as hunger, so just drink water to tame your stomach. I needed this reminder as I was definitely overeating.
The plan was to follow the program for 2 to 6 weeks but it did not take long for me to find the culprits causing my discomfort. The first one was a huge shock that rocked my entire world.
Bananas. You know bananas are my main staple. Hell, it's even in my logo. I don't have a smoothie without bananas because what's the point. And the issue is not even the banana because a banana is a green light food according to the book but you can only have one at a time. I pack in 4 in a smoothie that I drink in one sitting. I decided ok, if the 4 bananas in my morning smoothie is causing me pain, how about I just don't do bananas anymore. That's exactly what I did. I broke up with bananas.
Luckily, I was mentally ready for the change. Probably because the bloating was pretty bad. Instead of my smoothie for breakfast, I got back on my 16:8 intermittent fasting routine and had fruit in the morning for breakfast (grapes, cherries, or blueberries). I drank lots of water in the morning and had a salad for lunch.
Some other high FODMAP foods that were causing issues were cauliflower. You saw in my videos, I made a few recipes with frozen cauliflower. That gassed me up. Raisins were also an issue I discovered. Bananas and raisins are two of my favorite foods so I was not pleased to find out those were the problem foods for me. I emphasize for me because you may do this experiment and find out there are other foods that are causing your issues. Everyone's body is a unique petri dish.
This diet is not one you stay on forever mind you. Portion control is a huge part of the program so it looked and felt to me like a starvation diet which I can't do at all much less long term. The point is not to stay on it like a diet even though they call it a diet. The entire plan is you testing your body with each suspect food like an experiment. Since I know I will never eat certain foods in small portions, I tested with the portions I would eat to feel satisfied. I did a real life test. I either eat the food or not. I don't do portions unless I learn to eat less which will not be today. But I did rediscover that the more greens I consume, like salads, the less space I have for other things and my gut likes this.
If you have IBS, definitely see a specialist. KateScarlata.com has a registry of FODMAP specialists on her website. I didn't go that route because I knew I could find a solution for myself and I did.
The lesson I learned from this experiment was that quantity does matter and if I'm not into portion control then I need to OD on water and greens. This was the solution I found to not only help with bloating and gas but alleviate heartburn, which was resurfacing because of just consuming too much food.
I also got back together with bananas. Now we see each other in the evening thanks to my new fitness regimen and my issue with vertigo resurfacing about a month after eliminating bananas from my diet. Vertigo is basically the feeling of nauseousness and dizziness simultaneously. It's not fun, especially when you're in the middle of a workout. During my regular morning workouts, vertigo attacked me. I wasn't doing as much raw foods at that point primarily because I broke up with bananas. I needed to up my consumption of leafy greens and fruits for more B vitamins. That's what I did and I'm doing even more intense workouts without vertigo issues.
Bloating is no longer a huge issue for me since I'm consuming bananas in the evening, trying to stick to only one, and I'm asleep 3 hours later. This goes against some fitness folks who say no fruit after 4. I follow my own regimen and what works for me. Fruit is life. I rather fruit after 4 than deal with vertigo in trying to catch these gains (my goal is to lose 2% body fat by the end of September by building muscle and getting swole like my fitness shero Serena Williams).
// RESOURCES:
🍓 Audrey overcame IBS with raw foods
📖 My book, You Can Afford to Be Healthy
🧘🏿‍ Schedule a coaching session
🧘🏿‍ Become a Certified Health Coach
🎙 Submit a question and get featured on the Raw Food Health Empowerment Podcast
🛒 The most affordable way to shop organic and help people dealing with food insecurity in America