My main issue with disposable pads is all the waste that's created with single use pads and tampons. However, these products are very dangerous because they disrupt hormones in the body and cause excessive bleeding and pain. In my case, pads can be very irritating.
I am so happy reusable pads are on the market. I got mine from Femallay and I love them. The seat is made of bamboo charcoal. It's dark so it stays looking clean longer with proper maintenance of course. The snap holds it securely so you don't have plastic adhesive on your vagina hairs or getting blood on your underwear because the wings peel off. They stay on securely. I make sure to use mine with tight underwear so it keeps it secure even when I sleep but I'm not one to move around a lot when I sleep. It's comfortable and super absorbent for heavy days – way better than the Thinx underwear in that aspect based on my experience with both products. I would highly recommend you try it out.
I bought 2 sampler sets to try and it was enough to do most of my period from the first day. I also got a wetbag to put pads that need to go in the washing machine. You can get it all at Femallay. If you have PCOS or any menstrual issues or discomfort, this is definitely something to try. We talk about all the reasons why on this episode of the podcast.
We also go into if bleeding is even natural and necessary for fertility. I didn't go into too many details on this but if this piqued your interest at all, this was very well explored on this blog.
In this episode you'll learn:
🗣️ Why you need to quit disposable tampons and pads
🗣️ How to clean reusable pads
🗣️ How to avoid period pain and minimize bleeding
Episode Resources
:
👩‍👧‍👦 Wellness Mama Blog
🤱🏿 70 yr old woman gives birth
♻ Why we need to avoid plastic
🧘🏿‍ Interested in becoming a coach? Learn more about IIN
📖 My book, You Can Afford to Be Healthy – http://ow.ly/BgTz30aZwbv
🍓 30 Day Raw Vegan Challenge – https://rawfoodmealplanner.com/rawforlent
🧘🏿‍ Schedule a coaching session: https://rawfoodmealplanner.com/book-a-health-consultation-with-me
📧 E-mail me to submit a question and get featured on the Raw Food Health Empowerment Podcast
Book Recommendations: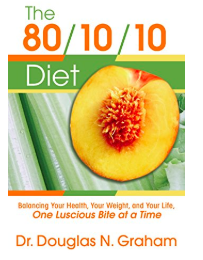 // HOST Samantha Salmon
Certified Holistic Health Coach
// CO-HOST Dorrell Hylton Salmon
Mom, Wife, Hair Doctor, Beauty Parlor Counselor, Prayer Warrior
The information provided in this broadcast is for educational purposes only and is not intended as medical advice. These statements have not been evaluated by the food and drug administration, or the equivalent in your country. Any products/services mentioned are not intended to diagnose, treat, cure, or prevent disease.
RawFoodMealPlanner.com © 2018