Toxic chemicals leach out of plastic and are found in the blood and tissue of nearly all of us. Exposure to them is linked to cancers, birth defects, impaired immunity, endocrine disruption and other ailments. Americans discard more than 30 million tons of plastic a year. Only 8 percent gets recycled. The rest ends up in landfills, is burned or becomes litter. Mind you, plastic does not degrade.
Did I mention, there are thousands of landfills in the United States and buried beneath each one of them, toxic chemicals from plastics drain out and seep into groundwater, flowing downstream into lakes and rivers? Small fish eat micro-plastics and big fish eat small fish. So plastic is ending up in almost all life in the water and on land.
This is why I am so over plastic and working on being mindful when I'm shopping so I can avoid buying plastic and contributing to this destructive cycle.
In this episode you'll learn:
🗣️ Why we need to avoid plastic
🗣️ 1 surprising reason you're struggling to lose excess fat
🗣️ How life was before plastic
Episode Resources
:
👉🏿 How plastic shopping bags are recycled – but make sure you are recycling in the right place. Not all recyclers take plastic bags.
👉🏿  What to use instead of saran wrap
🧘🏿‍ Interested in becoming a coach? Learn more about IIN
📖 My book, You Can Afford to Be Healthy – http://ow.ly/BgTz30aZwbv
🍓 30 Day Raw Vegan Challenge – https://rawfoodmealplanner.com/rawforlent
🧘🏿‍ Schedule a coaching session: https://rawfoodmealplanner.com/book-a-health-consultation-with-me
🎙️ Submit a question and get featured on the Raw Food Health Empowerment Podcast: anchor.fm/rawfoodmealplanner
Book Recommendations: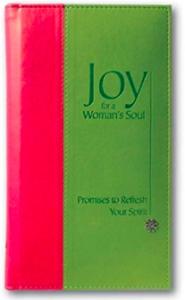 // HOST Samantha Salmon
Certified Holistic Health Coach
// CO-HOST Dorrell Hylton Salmon
Mom, Wife, Hair Doctor, Beauty Parlor Counselor, Prayer Warrior
The information provided in this broadcast is for educational purposes only and is not intended as medical advice. These statements have not been evaluated by the food and drug administration, or the equivalent in your country. Any products/services mentioned are not intended to diagnose, treat, cure, or prevent disease.
RawFoodMealPlanner.com © 2018