Today, I have on the show Olivier Mankondo, speaker, author, weight loss and wellness coach who teaches people how to thrive on plant-based nutrition.
In this episode, we discuss his weight loss journey losing 77 pounds in just nine months by adopting a high raw vegan diet. He made the transition in 2016 and since then, he's been able to reverse all the chronic illnesses he was suffering from and hasn't been sick a single day for the past five years.
Check out his before and after photo on his book cover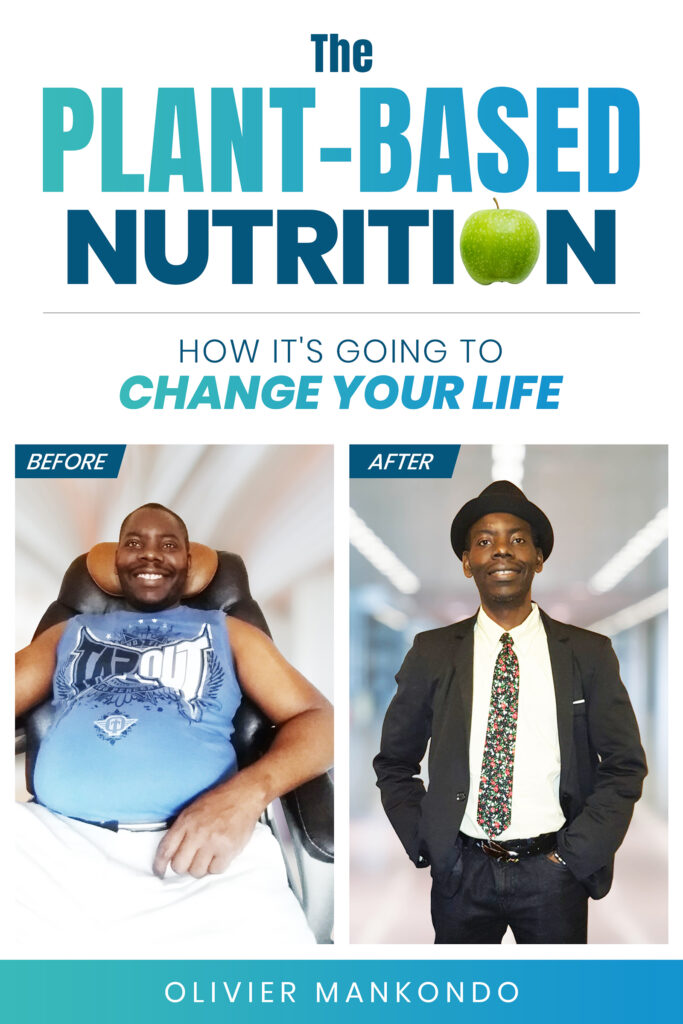 In this episode, we discuss:
The inspiration that led to the 77lb weight loss and the impact it had within his family

The strategies he used alongside nutrition to lose the weight

How finding purpose has kept him healthy ever since

Are you struggling to lose weight and lower your A1C? Enroll in this online program specifically designed to reverse insulin resistance using 100% natural methods.

Episode Resources:
🥭 Check out Olivier's website and Youtube channel
🥭 Olivier's book, The Plant-Based Nutrition : How It's Going to Change Your Life (also available in audio format)
🥭 Olivier's 7 Tips to Lose Weight
🍊 Self Care Salon – the place where women learn to use food and lifestyle to get to their healthiest weight.
💞 Join the Facebook Group for support on your wellness journey
🧘🏿‍ It's not just a school. It's a movement. Learn more about IIN.
📖 My book, You Can Afford to Be Healthy
📧 E-mail me to submit a question and get featured on the Raw Food Health Empowerment Podcast
Book Recommendation:
// HOST Samantha Salmon
Certified Integrative Nutrition Coach and Ambassador of Health and Happiness
// CO-HOST Dorrell Hylton Salmon
Mom, Wife, Hair Doctor, Beauty Parlor Counselor, and Prayer Warrior
The information provided in this broadcast is for educational purposes only and is not intended as medical advice. These statements have not been evaluated by the food and drug administration, or the equivalent in your country. Any products/services mentioned are not intended to diagnose, treat, cure, or prevent disease. 
RawFoodMealPlanner.com © 2021