It's that time of year again. Time to pull out the plastic and provide physical manifestations of love for the people you care about. I've loved playing Santa Claus ever since I was a child. I worked and saved money and spent most of my savings on gifts for my very large family. I loved it. Now, I understand I did it for me and not for them. To give my loved ones gifts I knew they would love brought me so much happiness and joy. These are all the items I am psyched about giving to family, friends, and clients this holiday season.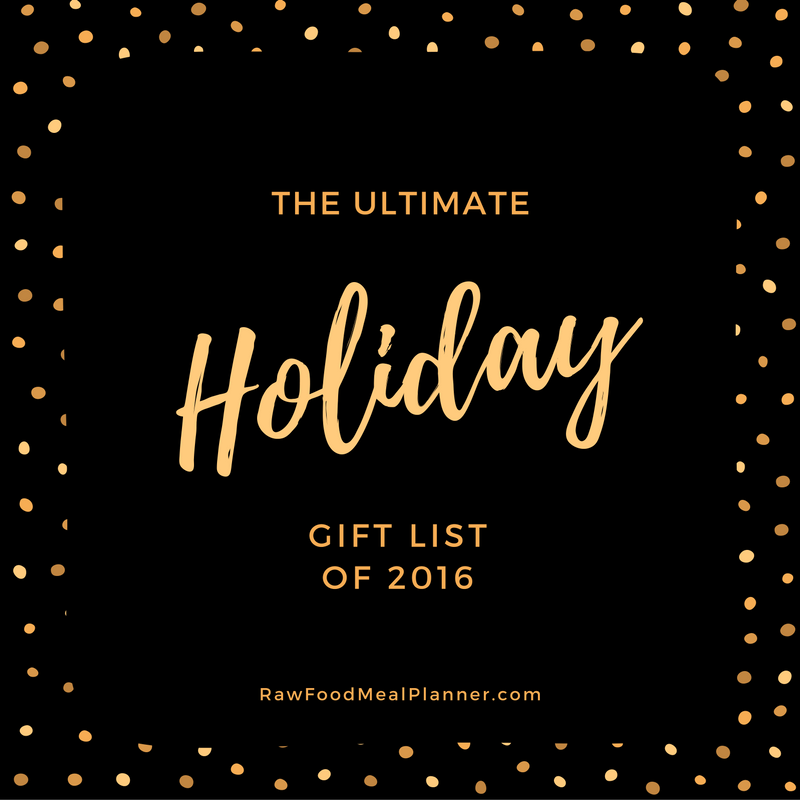 They're comfortable and warmer than regular leggings if you like to run outside or even if you are doing yoga and want to wear something cozy and warm while lying in corpse pose.
A water bottle that tracks water consumption. It's a great accountability tool to ensure you're getting in at least half your body weight in oz of water daily.
MONQ® Therapeutic Air® is a recyclable diffuser that promotes mood change and various effects through their custom blends of essential oils. They look like aromatherapy cigarettes.
This is an upgrade to the Charge HR so it has the heat rate monitor and everything else the Charge HR had with a guided breathing exercise based on your current heart rate. I also love the reminders to move that encourage you to reach an hourly goal of 250 steps, because we know excessive sitting is killing us and making our bodies stiff and have aches and pains later on in life. It also offers the heart rate zones so you can maximize the calorie burn from your workout. If you have had a Polar heart rate monitor before or ever did an Orange Theory fitness class, then you'll love this feature.
Can you tell I love essential oils? This type of diffuser is my favorite because it does not make a mess of the walls, is easy to clean, and is gorgeous to look at.
This alarm clock not only looks beautiful but allows you to wake up naturally to a long-resonating acoustic chime. It has a gradually-increasing chime progression sequence so you can start your day peacefully as opposed to a loud, annoying alarm sound like most of us are used to. It's also useful for yoga and meditation.
Books
Books are always an awesome gift. I love to read. I get so inspired. These are the books that really inspired me this year or ones I have given to clients that really made the difference for them.
Year of Yes by Shonda Rhimes
This book is great for introverts, especially young introverts to help them be the best version of themselves. Shonda Rhimes gets really open and vulnerable in this book on her introversion and how she managed to grow her career despite her struggle with social anxiety.
Abundance Now: Amplify Your Life & Achieve Prosperity Today by Lisa Nichols
This book is a great start for negative, Debbie-downers to see the possibilities. If you know someone who tends to see the glass half empty or just plain empty, this book is for them. Lisa Nichols shows through her story, as an American, we have no excuses for not going for our dreams.
You Can Heal Your Life by Louise Hay
This book is great for people who have emotional healing that needs to take place to open the doors for all of what they want to come in. This book has really been essential in my own personal journey with healing issues of resentment, anger, and forgiveness.
Mind Over Medicine: Scientific Proof That You Can Heal Yourself by Lissa Rankin, M.D.
Dr. Rankin explores in this book peer-reviewed medical literature that shows evidence from the medical establishment that the body can heal itself. The state of our minds can be a life or death outcome for us. It is often the source of chronic ailments and the source of miraculous healing. Even our doctors can bring on death just by the words they choose because people have so much trust and faith in them. The placebo effect is real and it can help us or hurt us, so this book shows how Dr Rankin was able to tun her own health around getting all the areas of her life in order to facilitate the healing she needed on a physical level.
Getting the Love You Want: A Guide for Couples by Harville Hendrix
This book is like having a marriage counselor and a family therapist on speed dial. It was life transforming for me, so much so I blogged about it here.
Mason Jar Salads and More: 50 Layered Lunches to Grab & Go by Julia Mirabella
This book offers awesome quick salad recipes in a way that's portable and can be stored for days, which makes it really easy for meal prepping for very busy people who spend more time out than home.
Eat Vegan on $4 A Day: A Game Plan for the Budget-conscious Cook by Ellen Jaffe Jones
Eating vegan or plant-based I think is the most affordable diet in existence. It was actually how my parents, who grew up with very little money (what Americans would call poor), ate. Eating meat was a treat because it was expensive. "Clean" meat in America is also expensive. You get more bang for your buck with a nutrient-dense, plant-based diet. However, for those who want to spend as little as possible on food, this book has the strategy.
Disease-proof your Child: Feeding Kids Right by Joel Fuhrman
I love Dr Fuhrman. He breaks downs straight facts and science when it comes to nutrition. At times it may even seem dry and too much information but I have had clients who are very skeptical so they need the hard cold facts. Very few doctors even know enough about nutrition to speak on it much less write numerous books and Dr. Fuhrman has written about 15 or 16 books – all with case studies of his own patients and recipes. If you need to know why I promote a plant-based diet and how to keep you and your family as healthy as possible through nutrition, this is the book for you. If you know someone who just had a baby, this is the book for them.
The Fully Raw Diet: 21 Days to Better Health, With Meal and Exercise Plans, Tips, and 75 Recipes by Kristina Carrillo-Bucaram
Kristina is the raw food goddess. She used the raw food diet to heal her hypoglycemia and has been fully raw ever since. She has a huge following on social media and came out with a book to guide people on how they can implement the lifestyle for themselves. It's a great resource to look into the lifestyle and see if it's appealing to you. If you know someone dabbling in the raw food game, they will love this book. It's super colorful with lots of photos too.
Meditation to Go: [learn to Relax, De-stress, Find Peace of Mind] by Christina Rodenbeck
This book is short and sweet with photos to encourage the daily practice of meditation. I love that it conveys the many ways one can start a meditation practice. This strategy makes it more accessible to young, busy professionals.
On My Own Two Feet: A Modern Girl's Guide to Personal Finance by Manisha Thakor
Manisha lays down the cold hard truth to help young women get their finances in order. It's a great starter book for women to get real with their finances, which is a source of stress for many people and as I've discussed many times in the weekly e-mails, these stressors physically manifest into chronic ailments.
Dr. Neal Barnard's Program for Reversing Diabetes: The Scientifically Proven System for Reversing Diabetes Without Drugs by Neal D. Barnard
This book is profound and life saving. There are numerous case studies, recipes and science to guide anyone through the process to overcoming diabetes.
Go Green, Save Green: A Simple Guide to Saving Time, Money, and God's Green Earth by Nancy Sleeth
This book opened my eyes that it is my duty as a spiritual being to be a good steward of the Earth. It also breaks down strategies and areas to be aware of where we can do more to help the environment. If you have someone in your family that is a very religious Christian who doesn't recycle, waste electricity, and doesn't eat well, this book may help that person see the light.
I hope you found some great gift ideas to help you make decisions on some impactful gifts to give this Holiday season.
What's on your wish list this year?