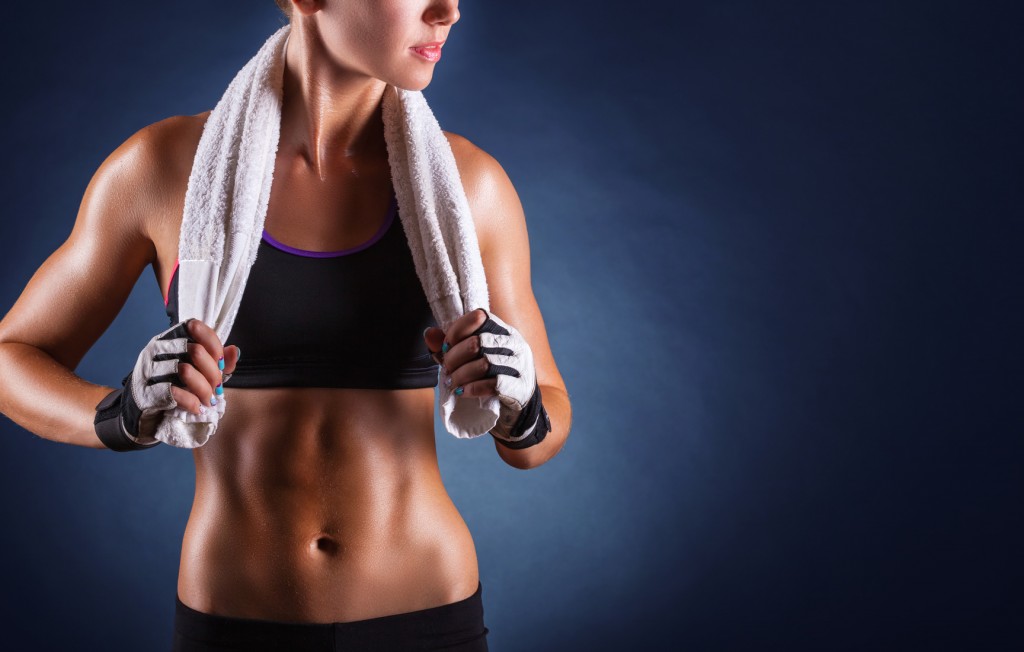 Don't be afraid to lift weights. You can even start your workout with weights shortly after your warm-up to get your heart rate up. Weights build muscle, which burns fat.
Take less breaks during your weight training. If you need to give your muscles a break, turn it into a cardio boost with a jog, high knees, or jumping jacks.
Interval training will blast fat in a short amount of time. Try to incorporate this model each time you are working out by doing bursts of cardio (as mentioned above) in your exercise routine to have your heart rate go up and stay up for a while, then down for a while, and then up again.
Follow the meal plans and eat as many fruits and veggies as possible. This will fuel your body with the nutrients needed. Fruits and veggies are also naturally balanced with water and fiber to keep bowel movements regular and colon clean.
Try heavier weights if your weights are feeling too light and your workouts are seeming too easy to get through. However, make sure to keep your form. Proper form prevents injury.