731 calories
Toss in your favorite big salad bowl all of the following ingredients:
2 cups kale, cut into small pieces
1/8 of a head of green cabbage
1 parsnip, grated
1 beet, grated
1 orange bell pepper, chopped
1 1/2 tsp salad seasoning
Sea Salt, to taste
2 Tbsps lemon juice
garlic to taste
2 Tbsp apple cider vinegar
1/4 cup cold-pressed extra virgin olive oil
Massage everything with your hands so the spices, oil and vinegar can really get absorbed by the greens. Sprinkle sunflower seeds on top.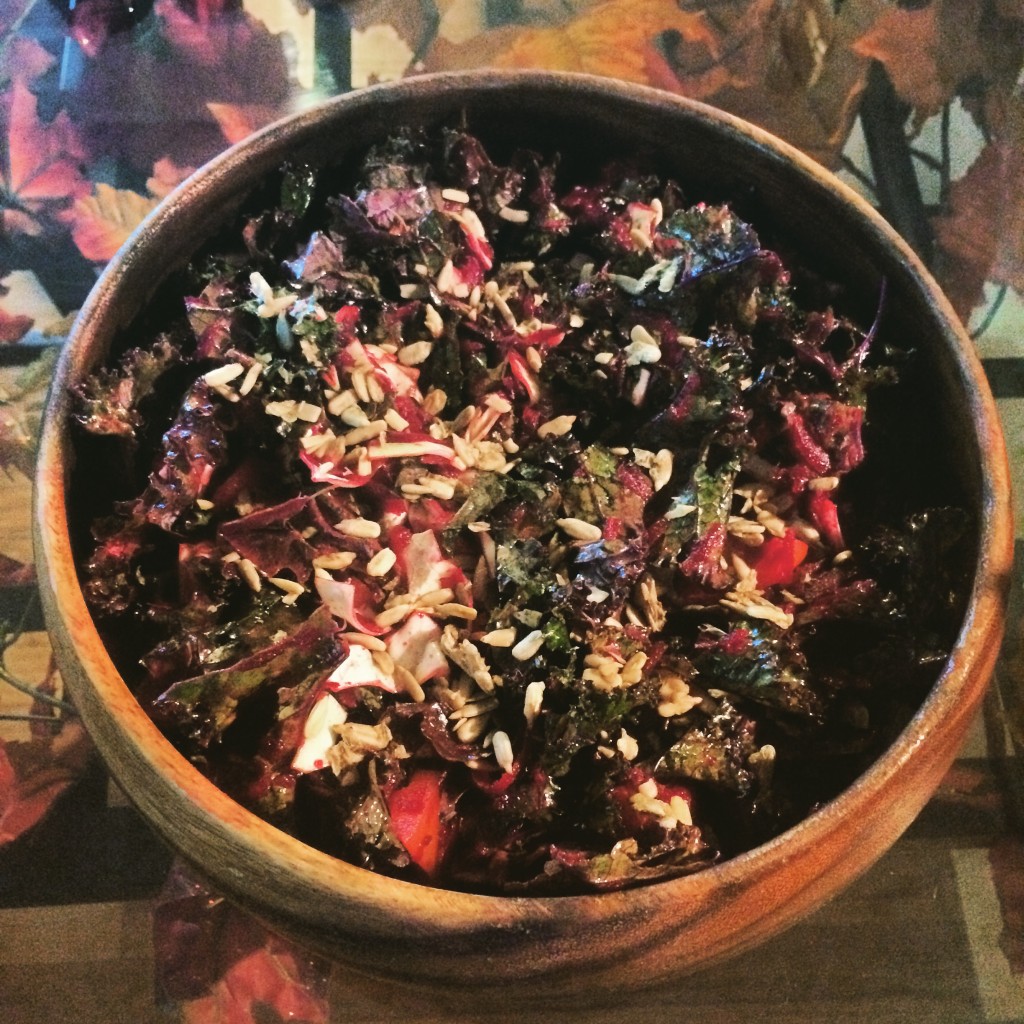 Can you spot the faces in the two bowls below? My husband and I was cracking up over this all night because I certainly didn't do it on purpose. These faces just appeared out of the salad. You can even see eyeballs, lol.