Approximately 1.2 billion people worldwide have obesity, according to The Obesity Society. Obesity is defined as abnormal or excessive fat accumulation that can pose a risk to health. Obesity is a major risk factor for more than 200 conditions like diabetes, hypertension, cardiovascular disease and cancer.
More than 100 million U.S. adults are living with diabetes or prediabetes, according to the Centers for Disease Control and Prevention. 30.3 million Americans – 9.4 percent of the U.S. population –have diabetes. Another 84.1 million have prediabetes, a condition that if not addressed often leads to type 2 diabetes within five years. That's more than a third of U.S. adults that have prediabetes, and the majority don't know it.
It's a growing health problem. Diabetes was the seventh leading cause of death in the U.S. in 2015. According to the American Diabetes Association, compared to the general population, African Americans are disproportionately affected by diabetes:
13.2% of all African Americans aged 20 years or older have diagnosed diabetes.
African Americans are 1.7 times more likely to have diabetes as non Hispanic whites.
African-Americans are significantly more likely to suffer from blindness, kidney disease and amputations.
Some medical professionals feel the fix is more obesity medicine specialists. I think empathy and accessibility is the fix for the obesity and diabetes issue, not more drugs. Studies have already shown a whole foods vegan diet can reverse type 2 diabetes in 2 weeks. I've even seen this with my clients.
In my quest to eradicate type 2 diabetes in this country, I discovered some hidden issues as to why the health disparities exist. It is beyond people not knowing that fruits and vegetables are what they should be eating. There are issues that are preventing the acceleration of healthy eating and lifestyle in the communities that need it most.

Singer and teacher Kayla Dani from the South side of Chicago joins me on this episode of the Raw Food Health Empowerment Podcast to talk about the issues and the need for more inclusivity in the vegan movement.

In this episode, you'll learn:

🗣️ How exposure to the world and different modes of thought can expand and improve empathy
🗣️ Why veganism may turn off people of color and how empathy and curiosity is a better approach to genuinely help
🗣️ Why listening is the most important skill to have if you really want to make an impact in the health outcomes of our communities

Episode Resources:
✊🏿 Kayla's blog on Plant Powered Sistas
🎶 Kayla's Instagram and soundcloud
📲 Tiffany Haddish's controversial video
🗣️ Marc Lamont Hill story
💞 Join the Facebook Group for support on your wellness journey
🧘🏿‍ Interested in becoming a coach? Learn more about IIN
📖 My book, You Can Afford to Be Healthy
🍓 30 Day Raw Vegan Challenge
🧘🏿‍ Schedule a free consultation
📧 E-mail me to submit a question and get featured on the Raw Food Health Empowerment Podcast

Book Recommendation: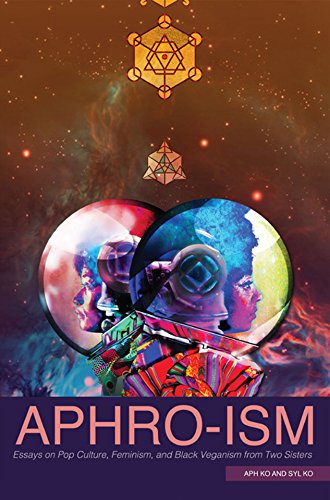 // HOST Samantha Salmon
Certified Holistic Health Coach

// GUEST Kayla Dani
Singer, teacher, intelligent young mind

The information provided in this broadcast is for educational purposes only and is not intended as medical advice. These statements have not been evaluated by the food and drug administration, or the equivalent in your country. Any products/services mentioned are not intended to diagnose, treat, cure, or prevent disease.

RawFoodMealPlanner.com © 2018