Many low income communities of color lack access to fresh, affordable, nutritious food due to racism – redlining, white flight, disinvestment, outright neglect, etc. A recent stat I read put it at an estimated 19 million Americans, or 6.2 percent of the population, that live in food deserts as designated by the USDA in 2015. For urban areas, a food desert is an area where folks live more than a mile from a grocery store and for rural areas it is more than 10 miles from a grocery store. In cities like Chicago, where I used to live, there is some 30 years difference in life expectancy between nearby neighborhoods due to racism and neglect.
Just like research showing the health benefits of a whole foods vegan diet has been around for many decades, historical events of racism in its many manifestations in this country have been recorded and put into books, articles and podcasts. Only now are many people hearing about them and open to reading them. It took the death of George Floyd to bring to the national conversation what people in communities have been talking about for decades. I recently shared a quick synopsis of what I've been learning on my quest to eradicate type 2 diabetes in this country with Ben and Kevin on The Livegan Podcast.
Let me know in the comments your thoughts on what we discussed and your views on how we can create a more equitable food system.
Book Recommendation: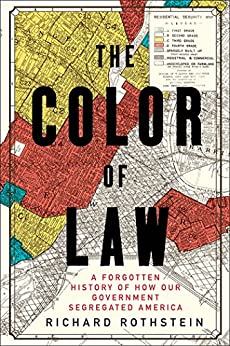 Learn more about how communities are tackling food insecurity here.
The information provided in this broadcast is for educational purposes only and is not intended as medical advice. These statements have not been evaluated by the food and drug administration, or the equivalent in your country. Any products/services mentioned are not intended to diagnose, treat, cure, or prevent disease. 
RawFoodMealPlanner.com © 2020