Neurofeedback is a technique that can help athletes achieve optimal brain function by regulating their brainwave activity. I had Justin Lipomi, a certified NeurOptimal® Wellness Trainer with over 15 years of experience in mental and behavioral health, who specializes in helping athletes achieve peak performance through neurofeedback, on the Raw Food Health Empowerment Podcast to share his work using neurofeedback with athletes and business leaders.
I met Justin at a wellness event in Palm Coast a few weeks ago. We chatted up about his work in neurofeedback which of course I was excited about because I learned in my training that this modality can be a treatment method for issues related to the limbic system and prefrontal cortex of the brain – things like mood disorders, depression, increased negative thinking and a flood of negative emotions, such as hopelessness, helplessness and guilt.
Justin got into this work due to an experience he had with his son some years ago. Justin had a background in psychology, counseling, and mental health, and had spent nearly 15 years working as a school counselor or providing tele-counseling services to individuals. After his five-year-old son was diagnosed with Tourette Syndrome and OCD, he was hesitant to put him on psychotropic medication at such a young age and sought alternative treatments.
Upon being recommended neurofeedback, he decided to give it a try and saw immediate benefits, particularly in his son's ability to control his facial tics. This sparked an interest in neurofeedback, leading him to research and eventually practice it with his family at home. He then decided to open his own practice in the Florida area to share this treatment with the community. His practice officially opened in January.
The benefits of neurofeedback for athletes are many. By monitoring brainwave activity, neurofeedback can help athletes improve their focus, reduce anxiety, and promote overall mental clarity. These benefits can translate into better performance on the field or in competition.
Athletes seeking help with the psychological aspects of sports, such as repetition of skills, endurance building, and mental stamina, can benefit from neurofeedback training. Justin has worked with a wide range of athletes, including tennis players, gymnasts, golfers, as well as team athletes with unique positions, such as quarterbacks.
The pressure of sports can be overwhelming for many athletes, and some may need to work at performing well under pressure. Neurofeedback can help athletes achieve a peak performance or a flow state, where they can perform at their best, even under pressure. It can also help athletes understand how to get into a flow state and remain there, which is key to achieving peak performance.
During a neurofeedback session, athletes are guided into a peaceful and mindful state, which allows them to stay present in the moment. This can help them focus on their performance and eliminate self-sabotaging thoughts that can hinder their performance.
The benefits of neurofeedback extend beyond sports performance. Neurofeedback can positively impact an athlete's mental health and well-being, helping them achieve balance in all areas of their lives. It can also help individuals struggling with anxiety, depression, ADHD, or simply looking to enhance their focus and productivity.
If you're an athlete looking to improve your performance, or an individual seeking to enhance your mental health and well-being, neurofeedback training may be a worthwhile option to consider.
If you're in Florida this week, come by and see him in Flagler at the Wellness Expo.
You can also schedule an appointment with him for neurofeedback sessions here.
You can also find Justin on social media – on Facebook and Instagram @balanced.brain.neurofeedback.
Tell me in the comments below, have you tried this before? How did it go for you? What benefits have you experienced?
Listen on…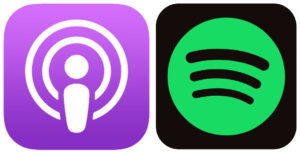 Or watch on YouTube here.
The information provided in this broadcast is for educational purposes only and is not intended as medical advice. These statements have not been evaluated by the food and drug administration, or the equivalent in your country. Any products/services mentioned are not intended to diagnose, treat, cure, or prevent disease. 
RawFoodMealPlanner.com © 2023