Halloween is coming up and there will be a lot of folks putting on makeup. This is all fun and games until it's not. I am not and have never been a fan of makeup. Primarily because I value and respect authenticity. I also feel like self-love comes from embracing yourself as you are instead of bending to other people's perception of beauty. These days, I am anti-chemicals in and on the body and makeup is full of them. Now, this position on makeup is not really shared among all health coaches. I brought my colleague, Mishra, on the show to share her views, which is the polar opposite of mine.
Episode Resources
:
💄 Mishra's Arbonne Makeup Line
☣ Report on toxic chemicals in beauty products
🧘🏿‍ Interested in becoming a coach? Learn more about IIN
📖 My book, You Can Afford to Be Healthy – http://ow.ly/BgTz30aZwbv
🍓 30 Day Raw Vegan Challenge – https://rawfoodmealplanner.com/rawforlent
🧘🏿‍ Schedule a coaching session: https://rawfoodmealplanner.com/book-a-health-consultation-with-me
🎙️ Submit a question and get featured on the Raw Food Health Empowerment Podcast: anchor.fm/rawfoodmealplanner
Book Recommendations: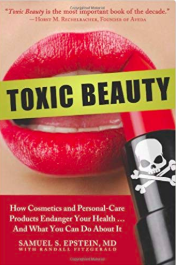 // HOST Samantha Salmon
Certified Holistic Health Coach
// CO-HOST Dorrell Hylton Salmon
Mom, Wife, Hair Doctor, Beauty Parlor Counselor, Prayer Warrior
The information provided in this broadcast is for educational purposes only and is not intended as medical advice. These statements have not been evaluated by the food and drug administration, or the equivalent in your country. Any products/services mentioned are not intended to diagnose, treat, cure, or prevent disease.
RawFoodMealPlanner.com © 2018