There are many exciting events going on this weekend in Central Florida.
If you've ever wondered what are some good breathing exercises, there are lots of experiences for you to have with this. Check them out below. 
Breathing exercises are great for the lungs. I do daily breathing exercises with various modalities: yoga, qi gong, and walking meditation. I even utilize breathing to help me through strength training exercises. It makes my muscles hurt less and gives my mind something to focus on other than the pain.
Deep belly breathing is so important. The official name is diaphragmatic breathing because as you breathe into your belly, you are moving your diaphragm up and down and that massages the lungs. This type of breathing slows the heart and can lower or stabilize blood pressure.
Black people ages 35-64 are 50% more likely to have high blood pressure than white people in this country and while that is due to a lot of systemic issues, I feel some of these cost-effective self-care practices like breathing can be super impactful. An awesome organization that is pushing to make this a regular practice in our community is black girls breathing™. 
jasmine marie is the ceo & founder of black girls breathing™ and a trauma and grief-informed breathwork practitioner. I love jasmine's story as we have so many things in common I feel. Before starting black girls breathing™, she worked in global haircare brand marketing and is also a fellow NYU alum. I think when woo meets mainstream, it is such a powerful thing. I say that also while knowing there is a lot of data and scientific research to backup the healing effects of breathing and how many of us are not doing it because we are so stressed due to our lives, work, responsibilities, and even just our posture when we sit and work all day. Breathing experiences, especially in community, allow us to remember to breathe, which I know for me has helped me outside of these spaces just in my life to remember to breathe. 
jasmine marie saw a need for mental health services to be more accessible to black women and created something innovative. 
I hope this list of activities below inspires you on your journey. 
July 8th
Goat yoga at Alaska Farms (9650 Berry Dease Road, Orlando, FL 32825)
A time to stretch and relax with the goats.
The class entails introduction, stretches, 30 minutes of goat yoga, feeding/ photoshoot time, and a chance to play with the goats once yoga is done! 
The event cost is $30, and tickets can be purchased from Eventbrite. Time is 6:00 pm to 6:45 pm
Revelations Cafe Succulent Workshop with Tampa Succulents (17808 N Dale Mabry Highway, Lutz, FL 33548)
Make a gorgeous Succulent Planter of your choice!
You will learn arrangement techniques and how to care for your succulents to enjoy for years to come!
The event costs $45 – $65, and tickets can be purchased from Eventbrite. Time is 6:30 pm to 8:00 pm.
July 9th
No Experience Waisted: The Goddess Meetup (1808 East Central Boulevard, Orlando, FL 32803)
Natural Couture and Queen's Armour have created a celebration of divine feminity that you will not forget.
Event details:
The Goddess Meetup will include a Breathing Exercise, Life Mapping Experience, Waist Bead Ceremony, Yoga Hip Openers, Dance and Hula Hoop Ceremony, and Sisterhood Walk.
Please bring:
Additional water

Blanket or yoga mat
Dress code: White and gold attire
The event cost is $25 and tickets can be purchased from Eventbrite. Time is 11:00 am to 2:00 pm
Sacred Escape Day Retreat (15 16th Road West (in the Hammock), Palm Coast, FL 32137)
Meet Practitioners: sound healing, skincare, past life regression & astrology. The ticket fee can be applied to any service that day.
Reiki Session (with or without Sound Healing)

Rife Frequency session

Past Life Regression Session

Astrology Reading for the coming year specific to YOU

Skincare Consults

Facial Peels and Treatments

Counseling with LMHC
Free yoga will be at the docks at 10 am, and vegan food to buy.
The ticket cost is $25 and can be purchased on Eventbrite. Time is 10:00 am to 5:00 pm
Full Moon Community Drum Circle (541 North Palmetto Avenue #Suite 102, Sanford, FL 32771)
Music is most powerful in the group experience, and there's no better way to explore your rhythm (and yes, you DO have rhythm) than a community drum circle!
Join us outside by the water. Bring your lawn chair and make it a fun family event!
This is a free event, and tickets can be found on Eventbrite. Time is 7:00 pm to 9:00 pm
Kids Yoga Workshop – With Bunnies and Pups (1600 North Orange Avenue, Orlando, FL 32804)
Bring your kids for a sweet yoga session with bunnies and pups! Parents can join in the fun or head downstairs for brunch. They'll participate in a light-hearted yoga session and interact with Fiona and Cami, the Zen bunnies. Our dogs will join the session. 
The event costs $25 – $37, and tickets can be purchased from Eventbrite. Time is 10:30 am to 12:00 pm
July 10th
Guided Barrier Island Sanctuary Hike (8385 South Highway A1A, Melbourne Beach, FL 3295)
Enjoy a 1.0-mile stroll from the dune to the lagoon with Master Naturalist Mark Prynoski. Bring water, sunscreen, and insect repellant as needed.
The event is free, and tickets are found on Eventbrite. Time is 9:30 am to 11: am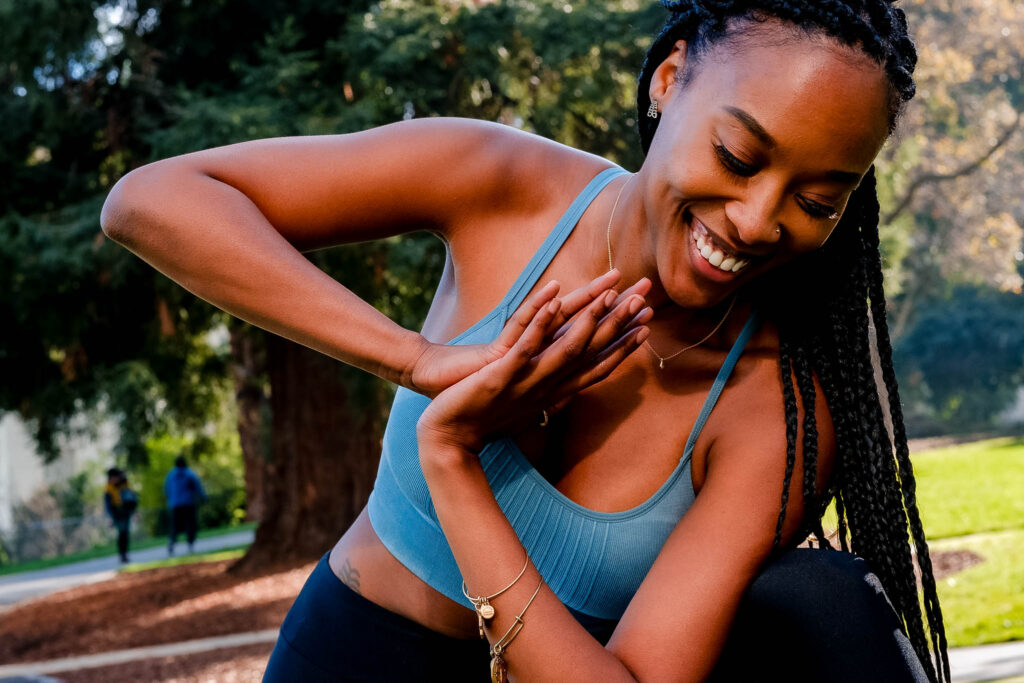 21 Day Yoga Challenge (400 Parque Drive, Ormond Beach, FL 32174)
Come to yoga every day for 21 days. If you miss a day, no worries, do a double the next day.
By week 3, your yoga practice will have changed how you see things.
It becomes about a life worth living!
The event cost is $21, and tickets can be purchased from Eventbrite. Time is 12:00 pm to 5:00 pm
Awakening The Universe Walking Meditation (9010 North Mobley Road, Odessa, FL 33556)
Walking meditation is silent, slow-paced mindful walking, focusing our minds on a suggested mantra, controlling the breath, smiling, and appreciating our surroundings. We are not in a hurry to get anywhere; we are peaceful, easily breathing through the walk, focused on this moment.
Listen to the sound of the meditation bell.
Bring water with you to have during the walk.
Suggested donation between $5 and $15.
This event is based on donations; tickets can be found on Eventbrite. Time is 8:30 am to 10:00 am