On the podcast, we are talking about Dewayne Johnson's victory over Monsanto and its chemicals that are widely used on America's farmland and commercial and residential lawns and gardens.
In this episode you'll learn:
🗣️ About the groundbreaking case won against Monsanto
🗣️ The book I'm currently reading on the beginnings of opiate addiction and what we can do to stop this progression
🗣️ The problem with supplements
90% of corn is treated with glyphosate and it is killing us. Glyphosate is a weed killer but it doesn't only kill weeds, it also damages our gut bacteria (click here to read why this is a problem). It is found in gmo foods (genetically modified foods that have been modified to not die when sprayed with glyphosate). You cannot wash it off your food. If you peel it, it won't matter because it is in the produce.
The only way to avoid it is to buy organic as much as possible. If you are in a food desert, search for organic produce delivery companies. Here are two examples:
🥒 Organic produce company in New York: Rustic Roots Organic Home Delivery https://rusticrootsdelivery.com (use queens18 on your first order for 10% off)
🥒 Organic produce company in Chicago: Irv & Shelly's Fresh Picks https://www.freshpicks.com
I recently attended LA Food Policy's event, Regeneration: Healing and Transforming Our Food System. In the picture below you can see Ryland Engelheart of the Cafe Gratitude chain speaking about the organization he started called Kiss the Ground, which is committed to soil regeneration. They work with brands to leverage resources for farmers to build healthy soil.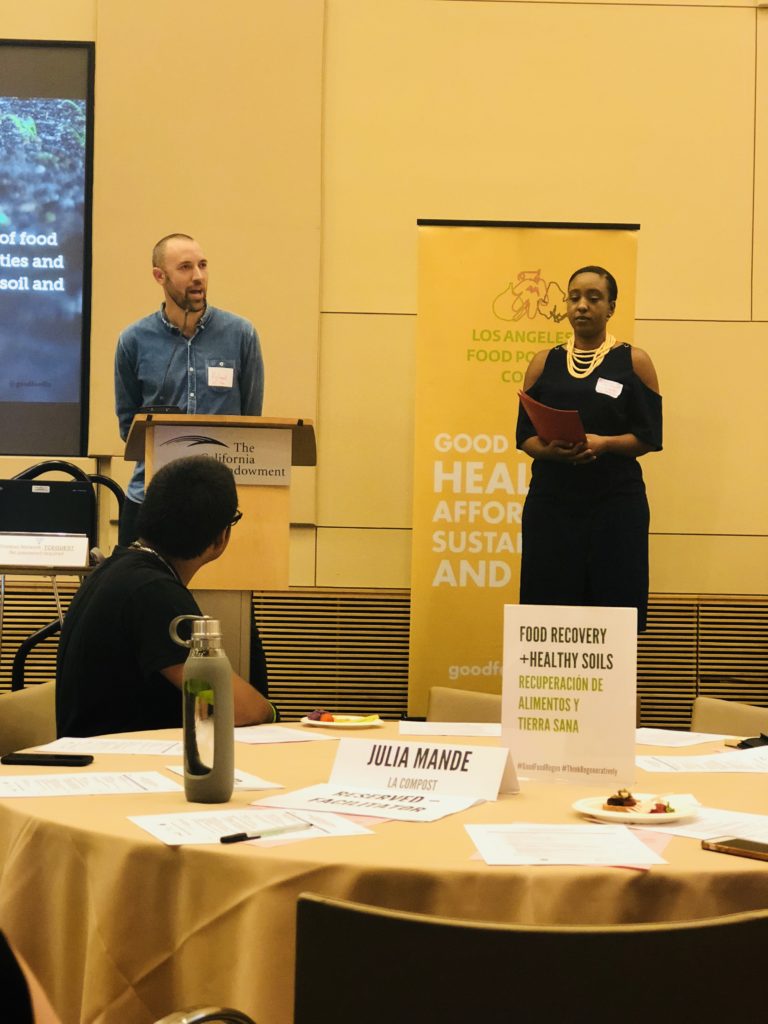 Healthy soil has the ability to seclude carbon from the atmosphere, which helps the plants grow. It gives a tangible and immediate positive impact to lives worldwide through replenished water cycles, restored fertility, and regenerated ecosystems that result in abundant food, water, and biodiversity.
Ryland heard about this soil solution to climate change from Graeme Sait, a farming educator, at a conference in New Zealand. He then told his childhood friend, Finian Makepeace, and they began telling people about the power of healthy soil.
Kiss the Ground was founded to share with the world that building healthy soil can be a solution to the climate crisis. They work primarily in five areas: storytelling, education, farmland, garden, and business, empowering people to restore soil and help accelerate the adoption of regenerative agriculture. Beginning September 11th, they are offering a Speaker Training Basics Course to teach others how to confidently speak about soil health and regenerative agriculture as solutions to the water, food and climate crises.
The big news we talk about on this episode is a huge example of how the chemicals used in agriculture are affecting low income people and the soil. It's a social justice issue.
Like my mom says on the episode, if we experience the true cost of food (where gmo crops are not being subsidized by the U.S. government), we may pay more and eat less and healthier. I can afford to do that. I do that currently. People will ask: "What about those that are underweight and lacking funds?" That's a great question. This is where superfoods like moringa are helpful. Moringa is given to malnourished babies in developing countries. You can mix this in water and have the nutrition needed to build a strong, healthy body. We don't always need more – we need better quality.
Episode Resources:
📰 Breaking news on 8/11 – https://www.cnn.com/2018/08/10/health/monsanto-johnson-trial-verdict/index.html
🎾 Learn about the MELT Method: https://rawfoodmealplanner.com/the-quick-new-way-to-relieve-chronic-pain
📖 My book, You Can Afford to Be Healthy – http://ow.ly/BgTz30aZwbv
🍓 30 Day Raw Vegan Challenge – https://rawfoodmealplanner.com/rawforlent
🧘🏿‍ Schedule a coaching session: https://rawfoodmealplanner.com/book-a-health-consultation-with-me
🎙️ Submit a question and get featured on the Raw Food Health Empowerment Podcast: anchor.fm/rawfoodmealplanner
Book Recommendation: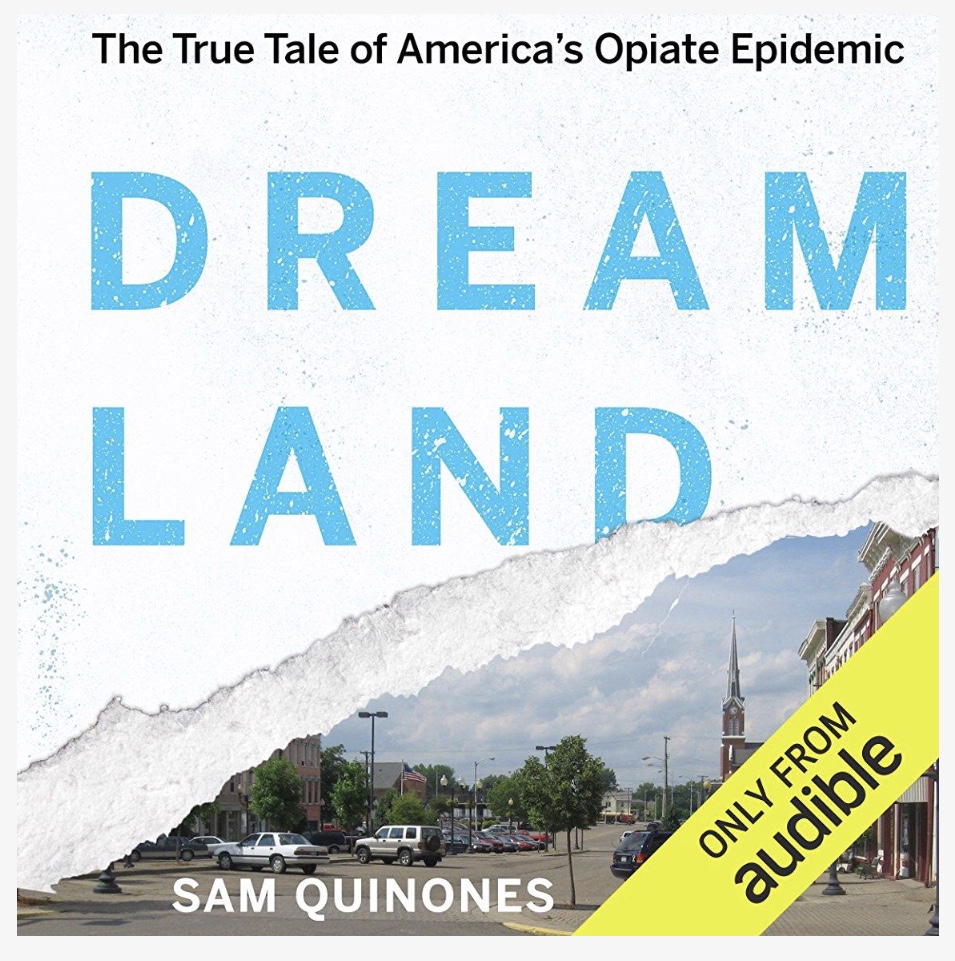 // HOST Samantha Salmon
Certified Holistic Health Coach
// CO-HOST Dorrell Hylton Salmon
Mom, Wife, Hair Doctor, Beauty Parlor Counselor, Prayer Warrior
The information provided in this broadcast is for educational purposes only and is not intended as medical advice. These statements have not been evaluated by the food and drug administration, or the equivalent in your country. Any products/services mentioned are not intended to diagnose, treat, cure, or prevent disease.
RawFoodMealPlanner.com © 2018