In this episode of the Raw Food Health Empowerment Podcast, some other characters in my family are revealed, because the healthy lifestyle thing is a family affair. Everyone plays a role in your self care if you allow them to support you. So it's clear, here's the breakdown:
👵🏿 Grandma had 8 children.
👶🏿 3 are mentioned on this episode: Uncle Dan, Aunt Molly and Aunt Chris.
😎 My mom had a son about 11 years before me, his name is Chuck (he is on the far right below. That's me to the left of him 🙂, my dad and then my mom).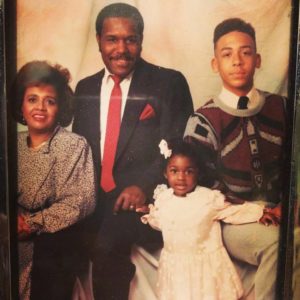 👵🏿 I had a nanny (Aunt Vie)
🇵🇱 My husband is from Poland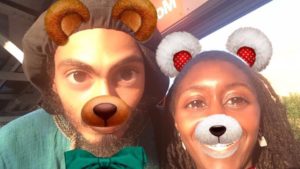 It took a village to raise me and we talk about this on the podcast. It's ok to get support so you can handle your self care.
In this episode you'll learn:
🗣 How to make healthy living easier when you have children
🗣 How to set boundaries for your emotional health
My mom mentioned she had flexibility in her schedule because she was her own boss and had employees so her customers were being taken cared of. If you work for an organization, there are still gems in this episode to inspire you to think about how you can set up your day to support your health goals.
If you're thinking of becoming your own boss to feel more fulfilled in your career, I would highly recommend investing in a franchise as a starter business. I say this based on my experience building a business from scratch. The benefit of a franchise is that you're small enough to still qualify for an SBA loan and you're more likely to get it than if you start a brand new business because the parent company has a history of success that can be leveraged.
With a franchise, you get the mentorship and marketing support that's needed. Many small businesses fail just trying to get the infrastructure together. With a franchise, it is all built-in. You know you're investing into a proven concept with built-in mentorship to help you succeed for the long term.
If you do invest in a franchise, make sure it's a business that promotes health and the upliftment of your community. Fast food burger joints should not even be an option. You want a business you can be proud of and be proud representing and there are many out there, like:
Anytime Fitness

Planet Fitness

Massage Envy

Orange Theory Fitness

Jazzercise

Tropical Smoothie Cafe

Fleet Feet Sports

Hand and Stone Massage and Facial Spa

Pure Barre

Dale Carnegie

My Gym Children's Fitness Center

Crunch Fitness

Club Pilates

Elements Massage
These are just a few but do your research to find the best fit for you.
One of the latest books I'm reading (see below) explores how the U.S. government tried to make up for racist behavior (that caused black people to be disenfranchised) by investing in businesses in low income communities and they did this with SBA loans to fast food franchises. This is one of the big sources of the obesity crisis in low income communities. If each one of us makes very conscious decisions going in, we can leave this world better than we found it.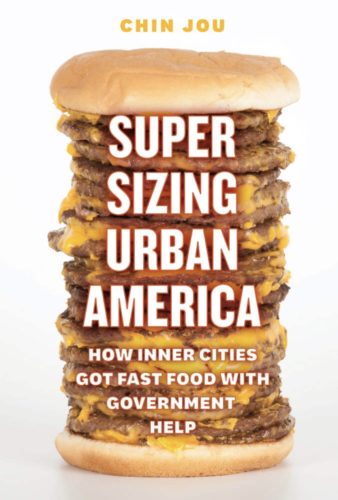 Episode Resources:
The group referenced is the RawFoodMealPlanner Health Empowerment Circle. Click here to join us.
See 10 Possible Reasons You're Gaining Weight