Have you ever had anxiety so bad your chest felt like an elephant was sitting on it?

Has your mind ever been consumed with negative thoughts that kept you in a low mood and had you feeling self-critical and self-reproachful?

I have experienced all of these things. Besides clean foods, a balanced workout routine and a great support system, herbs can be helpful to lift one's mood, clear the mind and induce a state of relaxation. And no I'm not talking about smoking weed! There are other herbs. And, we shouldn't be smoking anything but I digress.

According to Dr. Angela Neal-Barnett, anxiety disorders are the most common mental health disorder in the United States. The data shows that Black women experience chronic anxiety more so than white women and the symptoms are more intense for them as well.

I can't speak for other black women but as for me, my thoughts have caused my anxiety and to have an herb that can clear my mind when I struggle to do so and bring me into the present instead of being in fear of the future or in anger or frustration about the past has been truly game-changing.

In this podcast episode, you'll learn:

🗣️ The herb that can quiet the monkey mind and how to prepare it
🗣️ Who is using self-driving vehicles to make produce more accessible
🗣️ How to negotiate a higher salary

Listen to the Full Episode:

Episode Resources:

🌿 Get skullcap here
🌿 Grow skullcap
🥭 Have amazing produce, delivered to your door. Here's $10 to shop and create your box of organic goodness. You can thank me later 🙂
💞 Join the Facebook Group for support on your wellness journey
🧘🏿‍ Interested in becoming a coach? Learn more about IIN
📖 My book, You Can Afford to Be Healthy
🍓 30 Day Raw Vegan Challenge
🧘🏿‍ Schedule a free consultation
📧 E-mail me to submit a question and get featured on the Raw Food Health Empowerment Podcast
Book Recommendation: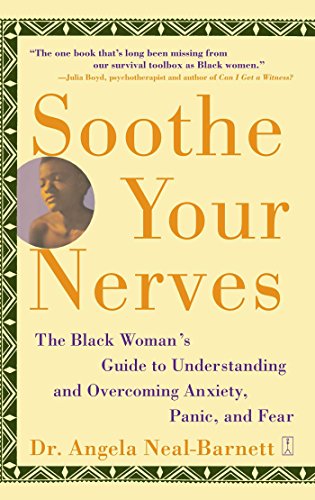 // HOST Samantha Salmon
Certified Holistic Health Coach and Ambassador of Health and Happiness

// CO-HOST Dorrell Hylton Salmon
Mom, Wife, Hair Doctor, Beauty Parlor Counselor, and Prayer Warrior

The information provided in this broadcast is for educational purposes only and is not intended as medical advice. These statements have not been evaluated by the food and drug administration, or the equivalent in your country. Any products/services mentioned are not intended to diagnose, treat, cure, or prevent disease.

RawFoodMealPlanner.com © 2019