I have said in the past that I don't like to spend too much time in the kitchen. This is still true. That's another reason why I love raw foods, because I'm busy like so many other people and raw food is quick, easy, and healthy.
With cooking, it takes time. There's just no way around it – even with the shortcuts, you're spending at least 30 minutes to prepare a meal. There is the prep of washing produce, cooking them, plating them, etc.
However, when I do spend time making my meals with love and doing the cleanup after, I enjoy the time. I bring fun into the kitchen.
What do I do to make the time enjoyable? Glad you asked. I put on some positive music.
Either I'm in a very low-energy mood, meaning I am just in a calm, meditative state so I need more of like cool jazz or R&B. I play artists like Jill Scott, Lianne Lahavas, or Little Dragon. Basically, songs that are low tempo, calm and positive.
Always play positive music while preparing meals. Positive music puts me in a positive state of mind and positive spirit so that positivity and love goes into the food.
When I'm in the kitchen, I put on music that matches the vibe I'm feeling. Some days, I have lots of energy and I want to dance around and I'll put on some dancing music like Lady Gaga, Beyoncé, Major Lazer – something positive. I will play reggae, soca music – positive but high energy so I'm cooking, I'm dancing and I'm singing. I'm having a great time and it makes the time pass by.
The food is filled with positivity and love and maybe you burn some calories in the process.
I never prepare food angry because food made with anger can cause indigestion for those consuming it and will not be healing like it's meant to be. Energy does transfer from the preparer to the food during the food prep process.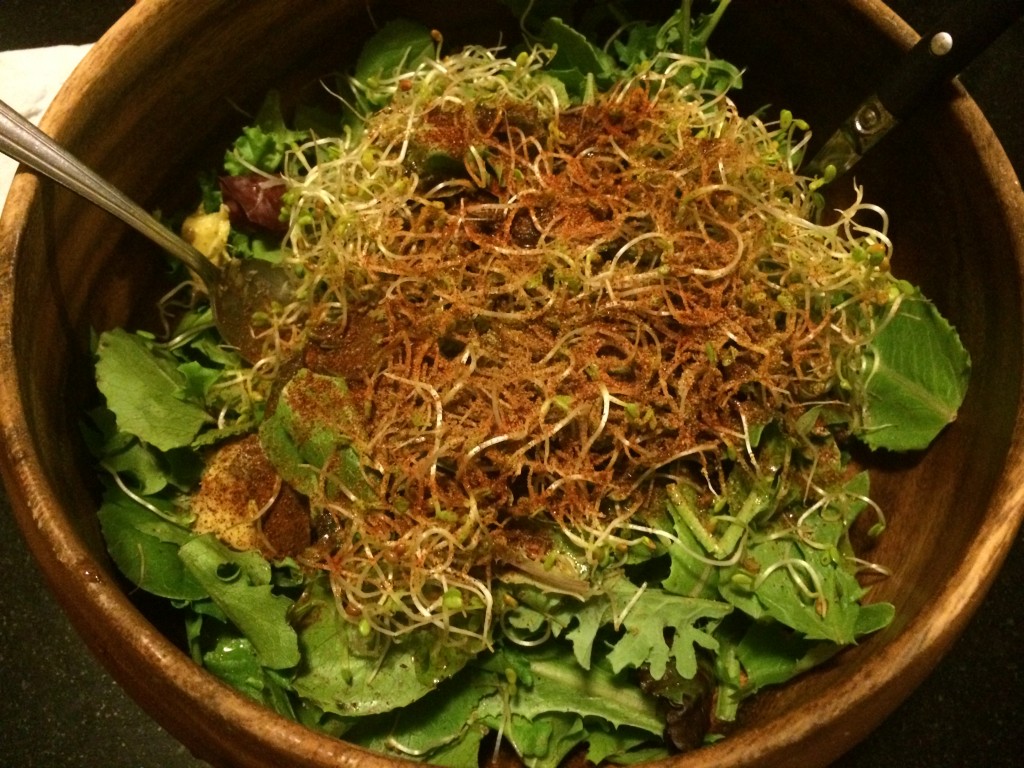 When I prepare food for myself and for other people I keep that in mind. That's why I'm very careful about the food I eat, who prepared it, and where I get it from. When you create food, it's a labor of love so never put stress and anxiety (like "oh my gosh. I have so much stuff to do and I have to make this) in the process. Never make it be a burden. Instead, make it be your time – your me time – your downtime – your time to have balance in your life.
If you don't have time to prepare a meal for yourself, there's too much going on. You need to slow down and create that time where you can connect to what really matters in life – your health, your family, your relationships.