Description
I want to help you achieve your wellness goals. I work with clients to provide an environment for healing to take place within the body. We look at holistic strategies to create balance and harmony.
Your goal may be to:
lose over 30 lbs
combat your addiction to unhealthy junk food
learn how to eat clean or be high raw vegan in a sustainable manner
get more quality sleep
fall in love with exercising consistently
get clear skin
have painless menstruation
overcome incessant migraines
All of this is within your reach and I will show you how and hold your hand every step of the way.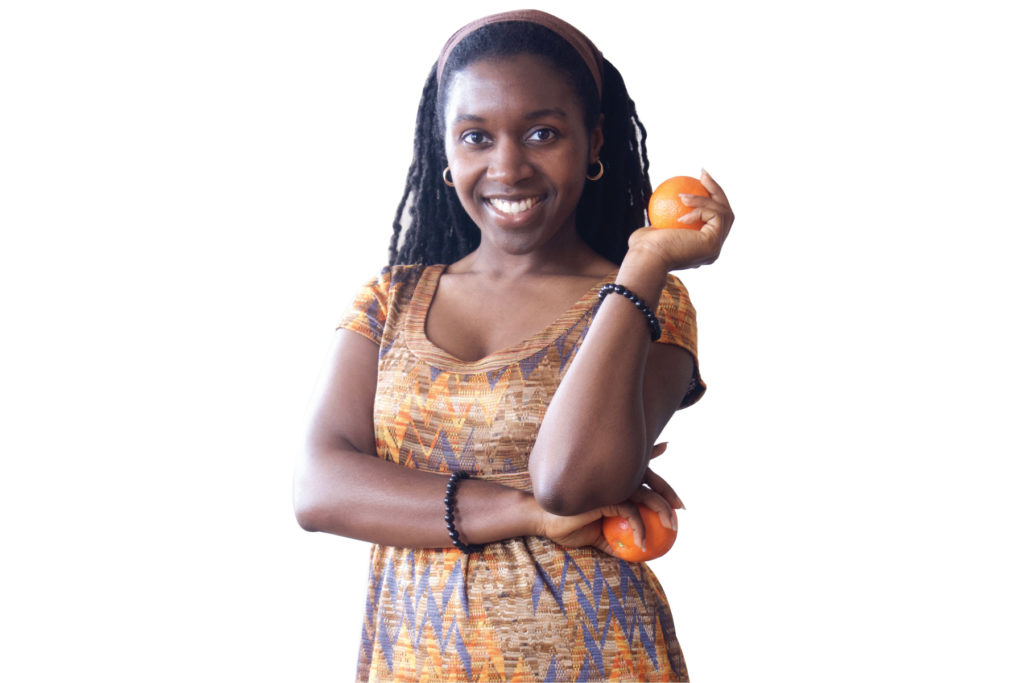 I'm on a mission to help as many women as possible make the right food and lifestyle choices to avoid the demise my grandmother had when she ultimately died on hospice care from complications due to diabetes. This not only was difficult for me and my entire family, but it tore my family apart. My grandmother was the matriarch that held us all together and she died too soon from avoidable choices. This was most likely not her fault. She did not have the knowledge nor the support. But you do. I'm your best-friend-in-health here to be there with you every step of your health journey and encourage you along. Any obstacle and challenge you have along the way, we can work through together.
Why am I qualified to help you?
I have been vegan since 2008. I rarely have colds. I no longer suffer from allergies and have to take Claritin D, which I used to pop like tic tacs prior to becoming vegan and changing my environment. I have decreased the days of my menstruation and no longer suffer from menstrual pains. I'm married to an herbalist and never had the need to visit a doctor (other than a dentist) since 2008 because of all the knowledge I've gained from him on herbs. I've owned a health and wellness business since 2010. I have a team of friends in the health and wellness industry that I learn from everyday and are always there, day and night, to help and support me so I can support others. I live, eat, and breathe this healthy, holistic, plant-based lifestyle.
More importantly, I can help you reach your health goals, not just because I have done them but because I will help you discover your own inner wisdom so you can feel confident in making the right choices consistently for continued progress.
By the end of the 6 months, you'll be spreading the good news to your friends and family. You will set off the domino effect of change in your household and community to make everyone around you reflect the positive changes in your own life just by being the example. What we work on together is not only allowing an environment for healing to take place in the body, but also creating an environment of healing around you. This helps you and the people you love most. It becomes a great symbiotic relationship.
I received my training from the Institute for Integrative Nutrition, where I learned about more than one hundred dietary theories and studied a variety of practical lifestyle coaching methods. Drawing on this knowledge, I help my  clients create a completely personalized "roadmap to health" that suits their unique body, lifestyle, preferences, and goals. This program is not so much me forcing you to do stuff. This is a partnership where your inner wisdom gets to shine and your body and mind are allowed space to transform.
The initial consultation is a review of your health profile. When I work with clients, I examine lifestyle factors, like sleep, exercise, nutrition, stress levels, relationships, and genetics. This confidential session may very well be a turning point in your life. You will leave looking at your health from a different perspective and be inspired to try some new things to move your body in a direction of health and vitality on all levels.
Following sessions over a 6 month period, we discuss action steps to assist you in achieving your wellness goals. I provide unlimited support, supplying reading materials, recipes and items I feel will help you achieve your goals as quickly and as sustainably as possible. These items may include herbs, skin care products, fitness tracking tools, etc.  I create a program specifically for you based on your goals and these items are tools that will help achieve those goals. We meet via Skype, FaceTime, or phone for an hour 2 times per month to check-in and assess how things are progressing.
At the end of the program, not only will you see results, but the changes made will be a part of your normal routine and lifestyle so there is no extra effort involved. This is like a Cleanse for your life to reset the body, mind, and spirit to create the life you want for yourself and the health and well-being to support you.
Remember, this program is for you only if you're serious about making some lasting and positive changes in your life. If you're ready to embrace a holistic lifestyle, complete the checkout to get started and I will follow up with you to schedule a meeting via Skype or FaceTime.
If you're still on the fence, check out what my clients had to say.
Additional information
| | |
| --- | --- |
| Coaching & Wellness Plans | 1 Month Coaching & Wellness Plan, 3 Months Coaching & Wellness Plan, 6 Months Coaching & Wellness Plan |